presents....
The Fishing With John T-Shirt!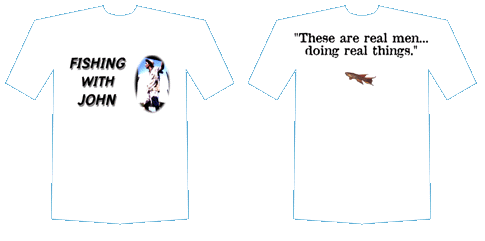 Pictured above is an approximate representation of the MinerWerks Fishing With John T-shirt! It was inspired by one of the most brilliant televsion shows I have ever witnessed, Fishing With John, starring John Lurie, actor and musician. In this series, John Lurie, a man who knows nothing about fishing, goes on fishing trips with guest stars of some note.
This fine television series is available on videotape direct from John Lurie's Strange and Beautiful website and on a Criterion Collection DVD from retailers everywhere.
©1999 MinerWerks, All wrongs righted, all rights reserved.