Fox Home Entertainment's Rocky Horror 25th Anniversary Site

The Official Rocky Horror Picture Show Fan Club

The original "Fix The Sound!" campaign

DVD Sites which have linked to ourcampaign-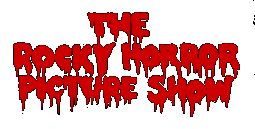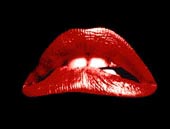 ---
The Rocky Horror Picture Show 25th Anniversary DVD was relased on October 3, 2000.

Earlier in 2000, EntertainmentWerks campaigned for the features that the fans wanted most.
Check out our coverage of the final DVD as well as the previous incarnations of Rocky Horror on home video.

---


Fox has certainly released its share of Rocky Horror videos. How many do you have?



Rocky Horror DVD Producer David Britten Prior talks with EntertainmentWerks.



Alien Legacy producer David C. Fein talks about his Rocky past.


Or, If you read just one thing, read this!


Some fans cry "Fix the Sound!" Here's why, and the reason it should finally happen on DVD.

Rocky Horror Special Edition already. Why another one? Plenty of reasons.











SPECIAL THANKS TO:

Antny (visit his Rocky Horror Collection), Chris O'Neill, David C. Fein and Sharpline Arts, Kev J.B. of Sanity For Today, James Norman (check out his RHPS Sourcebook for casts), Ruth Fink-Winter and Crazed Imaginations Magazine, Zenin of Zenin's Rocky Horror Archive and Cosmo of Cosmo'sFactory for assistance with this page.

Would you like to link to us?
Here's the banner that we used during the Rocky Horror DVD campaign. Look for a new banner soon.

Contact Twentieth Century Fox Home Entertainment:
20th Century Fox Home Entertainment
Attn: Rocky Horror DVD
PO Box 900
Beverly Hills, CA 90213
Telephone: 310-369-3900
Fax: 310-369-3318
Email: feedback@tcfhe.com
---

DISCLAIMER: This site is not affiliated with 20th Century Fox, TCF Home Entertainment, Sharpline Arts, Chace Productions or any other entities referred to within these pages. All copyrighted or trademarked content on this site is used within the context of review or informational purposes, as defined by the UnitedStates Government as "Fair Use."