*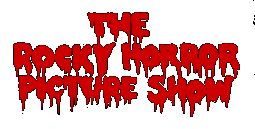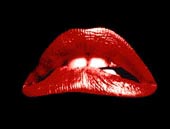 ---

Or: If You Read Just One Thing, Read This!
---

This site is dedicated to the dream of having a definitive home video edition of The Rocky Horror Picture Show . If you don't have the time to explore all the information here on our site, please read this summary page. Here we have outlined a number of the points made throughout the other articles, but without the lengthy background and examples on those pages.

20th Century Fox released the first US home video edition of The Rocky Horror Picture Show in 1990. There have been numerous domestic and international reissues the in subsequent years.

All US home video editions have notincluded the film as it was originally released, with the song "Super Heroes." Ironically, all the film prints that Fox has put in circulation since 1990 include this scene. Fans of Rocky Horror have spoken out, and they want the definitive edition to include "Super Heroes" in its original place in the film!

The other major controversy surrounding the video editions of Rocky Horror involves the audio. In 1990, a new stereo remix was done for Rocky Horror which used the musical numbers from the soundtrack album. Because the mixes of the songs on the original record were completely different and not designed for the film itself, the audio no longer fit the picture. We highly recommend reading the various details and explainations available on this issue. However, be aware that many people (including professionals in the DVD field) believe that the stereo remix is not in keeping with the original film and should be revised - or placed side by side with an original mono soundtrack - in any definitive edition of Rocky Horror.

With such a huge following and a 25 year history, there are many options for Fox to consider when creating special edition content for a definitive Rocky Horror Picture Show release. Please visit our special features section for suggestions from the fans on what they would like to see!

Lastly, we believe that voicing your opinion is the best way to influence 20th Century Fox's plans for future releases. With the DVD format, the dream of a definitive Rocky Horror Picture Show should finally come true! The DVD market has grown exponentially in the last three years, and the sales of DVD discs are driven by special features. Studios are remixing the audio of their films for digital 5.1-channel sound and producing extensive supplement sections to detail the history and creative processes involved with the films.

Whether you are a Rocky Horror fan or just a DVD fan who likes to see quality products, please take the time and write to 20th Century Fox and voice your opinions!
Sincerely,
Derek Miner
Editor, EntertainmentWerks
---
CONTACT INFORMATION
If you would like to contact the author of this article, email:
minerwerks@tmbg.org
or
werkshop@tampabay.rr.com
---


If you would like to contact Twentieth Century Fox Home Entertainment about this issue:
20th Century Fox Home Entertainment
Attn: Rocky Horror DVD
PO Box 900
Beverly Hills, CA 90213
Telephone: 310-369-3900
Fax: 310-369-3318
Email: feedback@tcfhe.com

---

Remember:
Letters are far more effective than phone calls or emails
Please be polite and non-confrontational
If you can tell the differences in the samples on our site, let them know about it!
---
Rocky Horror Time Warping Onto DVD - INDEX
---

DISCLAIMER: This site is not affiliated with 20th Century Fox, TCF Home Entertainment, MGM/UA, MGM Home Video, Chace Productions or any other entities refered to within this article. All copyrighted or trademarked artwork or names are used on this site within the context of review or informational purposes, defined by the United States Government as Fair Use.

*