*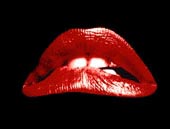 ---
Our interview with DVD Producer David Britten Prior
---
There are two places to check out our interview with David Britten Prior.
An excerpt of the interview appears in Rocky Horror fanzine Crazed Imaginations.
We are proud to have the full interview featured at DVDFile.com.

---
CONTACT INFORMATION
If you would like to contact the authorof this article, email:
minerwerks@tmbg.org
or
dminer@gte.net
---


If you would like to contact Twentieth Century Fox Home Entertainment about this issue:
20th Century Fox Home Entertainment
Attn: Rocky Horror DVD
PO Box 900
Beverly Hills, CA 90213
Telephone: 310-369-3900
Fax: 310-369-3318
Email: feedback@tcfhe.com

---
---
Rocky Horror Time Warping Onto DVD -INDEX
---

DISCLAIMER: This site isnot affiliated with 20th Century Fox, TCF Home Entertainment, MGM/UA, MGM Home Video, Chace Productions or any other entities refered to within this article. All copyrighted or trademarked artwork or names are used on this site within the context of review or informational purposes, defined bythe United States Government as Fair Use.

*