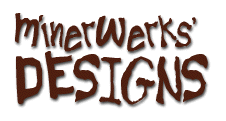 NOTE: These items were designed for my own personal use. I do not sell them.
View Askew 2002 Calendar
I've been a fan of director Kevin Smith since Clerks hit theaters in 1994.
In 2001, Jay and Silent Bob Strike Back was released, bringing to an end the "View Askew-niverse" of interconnected characters and stories.
To commemorate the "closing" of the series, I created a year 2002 calendar, giving the top of each month to the movies, comics and cartoons of the Askew-niverse.
A copy of the finished product was presented to Kevin Smith himself at MegaCon 2002 in Orlando, FL. My own personal copy was then autographed by Smith.