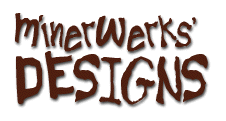 NOTE: These items were designed for my own personal use. I do not sell them.
XTC "Jules Verne's Sketchbook" CD
"Jules Verne's Sketchbook" was a fan-club only cassette release of demos by XTC songwriter Andy Partridge.
The out-of-print tape had become highly sought-after by fans of the band, and an inferior bootleg was making the rounds.
For a small group of fans, I transferred my copy of the tape to CD adding some demos and outtakes from the same period.
The cover and interior liner notes were copied directly from the cassette release.
Notes for the bonus tracks were scanned from a copy of a letter handwritten by Andy Partridge himself!



Soul Coughing "Rare Star Balls" CD
I compiled a selection of rarities by the band Soul Coughing on one CD as a birthday gift for a friend.
The artwork is built around promotional photos for the release of the band's album "Irresistible Bliss"